You must allow cookies and JavaScript for a proper shopping experience.
Price: $5.00
Publisher: various : various
Seller ID: PGB0002434
Binding: Mass Market Paperback
Condition: Used-Acceptable
---
10 book bundle; Mass Market Paperbacks in acceptable condition; all books have stains/discolorations associated with shelf wear; one book has been nibbled on; overall clean pages; Moderate Edgewear; one book is a former library book with stickersThe New Shoe (1964); Murder Must Wait (1963); The Bushman Who Came Back (1963); Bony and the Kelly Gang (1978); The Lake Frome Monster (1978); Wings Above the Diamantina (1978); The Mystery of Swordfish Reef (1970); Death of a Lake (1982); The Battling Prophet (1988); The Widows of Broome (1985)
View More...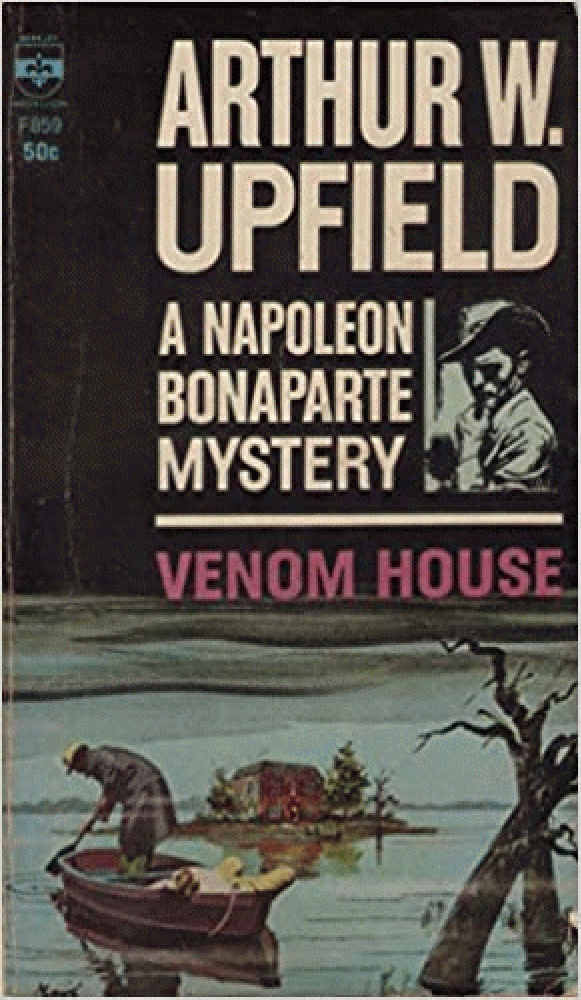 Price: $4.00
Publisher: USA, Berkley Medallion Bok, Berkley Pub Co : 1952-01-01
Seller ID: PGB0001593
Binding: Paperback
Condition: Used-Acceptable
---
pp176; F859; vintage aged paperback in acceptable condition; Clean darkened pages - a few have stains; mod-heavy edgeware; front cover has a tear and creases; back cover has a stainThe Answerth family's mansion seems to deserve its nickname of 'Venom House'. Perhaps that's because of its forbidding setting, an island in the centre of a man-made lake, the treacherous waters studded by the skeletons of long-dead trees. Perhaps it's because of the unquiet ghosts of the Aborigines slaughtered by Answerth ancestors. Or perhaps it's just because the Answerth household is such a strange one.
View More...