You must allow cookies and JavaScript for a proper shopping experience.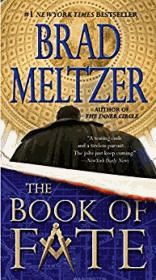 Price: $6.00
Publisher: US, Grand Central Publishing : 2006
Seller ID: PGB510
ISBN-13: 9780446530996
Binding: Hardcover
Condition: Used - Very Good
---
pp 640 Hardback with paper dust jacket, both in excellent condition; clean pages; slight edgewear to DJ; black board with gold title on spineSix minutes from now, one of us would be dead. None of us knew it was coming." So says Wes Holloway, a young presidential aide, about the day he put Ron Boyle, the chief executive's oldest friend, into the president's limousine. By the trip's end, a crazed assassin would permanently disfigure Wes and kill Boyle. Now, eight years later, Boyle has been spotted alive. Trying to figure out what really happened takes Wes back into disturbing secrets buried in...
View More...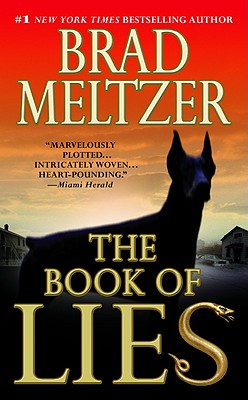 Price: $3.00
Publisher: Grand Central Publishing : 2009-06-01
Seller ID: PGB0002430
ISBN-13: 9780446616140
Binding: Mass Market Paperback
Condition: Used-Very Good
---
pp464; Mass Market Paperback in very good condition; Clean pages; Uncreased spine; No EdgewearIn Chapter Four of the Bible, Cain kills Abel. It is the world's most famous murder. But the Bible is silent about one key detail: the weapon Cain used to kill his brother. That weapon is still lost to history. In 1932, Mitchell Siegel was killed by three gunshots to his chest. While mourning, his son dreamed of a bulletproof man and created the world's greatest hero: Superman. And like Cain's murder weapon, the gun used in this unsolved murder has never been found. Until now. Today in Fort Lauderdale...
View More...